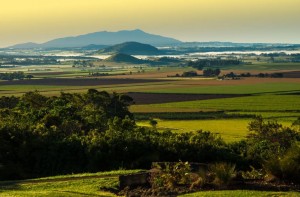 This page lists the regular actitivites of our church. Go to the Events Pages for the latest news on special events being organised.
SUNDAY SCHOOL: Our children's program runs concurrently with Sunday worship.  Contact:  Sylvia Crompton  4091 4759,  Janine Moseley  4096 5374
YOUTH GROUP: High School Years 7 – 12. Meets 1st Friday of each month and last Friday of each month, 7pm-9pm at the Church Centre.  Contact:  Margaret Russell  0407 014 556
PRAYER, HEALING AND DELIVERANCE  TIME: Wednesdays 9.30 – 10.30am with Rev. Johnson Makoti – offering prayers for healing and deliverance; restoration of the whole person – whole in spirit, soul and body; bringing inner healing; counselling on marital issues and other concerns. ALL WELCOME.
PRAYER CIRCLE:  For those who have prayer requests or emergencies during the week.  Contact: Valda Fox on 4095 4393.
MENS PRAYER GROUP:  Contact:  Ted Butler on 4091 3559.  Meeting on Thursday mornings at the Atherton Uniting Church.
HOME/BIBLE STUDY GROUPS: Monday night in Atherton,  Contact:   Bill and Gwen Thomas on 40 911147.   Thursday night in Yungaburra,  Contact:  Susan Holme on 40 953543.
SINGLES BIBLE STUDY GROUP:  Every second  Saturday at 2.00 pm Platypus Park Railway cafe, Herberton road.  Meetings will be fortnightly at various locations, a 6-8 week bible study.  Contact Valda on 4095 4393 for more information.
WEDNESDAY NIGHT BIBLE STUDY GROUP:  Evening bible study every 2nd and 4th Wednesday of the month.  See James or Johnson if interested.
FRENDSHIP CIRCLE:  Held on the 3rd Wednesday of the month from 10.00 – 11.30am.  Contact: Thel on 0418 711 946.
CRAFTY CHICKS: This group meets at the church weekly on Monday mornings, 9am-12 noon, and is for anyone who enjoys craft work. The ladies bring their current projects; skills and ideas are shared. Contact:  Lyn Davis on 4095 4243.
ARMCHAIR TRAVEL EVENINGS: These evenings are at the church on the 2nd Friday of each month starting at 7.30pm SHARP,  and finish approximately 9.00pm. Two DVDs are presented – one about somewhere in Australia and the other somewhere in the world. They are NOT glitzy travel promotions but produced from people's travel photos incorporating movement, captions and suitable music. There is a break for a cuppa, and a gold coin donation is appreciated. A very enjoyable night! ph. 4095 3735.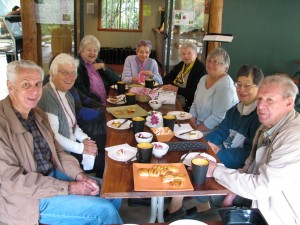 A Friendship Circle event.