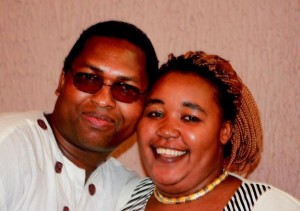 Reverend Johnson Makoti, his wife Bridgetta and their family are originally from Zimbabwe,  also ministering for a number of years in England. Reverend Johnson began his placement at the Atherton Uniting Church early in 2015, and  we look forward to his continued input into the life of our congregation.
THE INDUCTION OF REV. JOHNSON MAKOTI:
He sees his priority as reaching out, not only to just the people of faith, but also into the wider community, to bring the messages of faith, hope and love.
While Reverend Johnson is the ordained minister, we believe that all members are ministers. God gives gifts to all and all are called to use those gifts in some form of ministry.
Should you feel the need to speak to the minister, he can be contacted at the church office on ph. 40914690 or on his mobile 0407 474 758.